Over at RenewAmerica, Sher Zieve, columnist and star of the hit show, Gentlemen Prefer Stooges, has used her show biz savvy to snag Obama the Gwen Verdon role in a revival of the hit Broadway musical, Damn Yankees, Damn You All To HELL!
Whatever Barry wants Barry gets
Despite his feigned protestations to the contrary, since his usurping of the US presidency Supreme Leader Barack Hussein Obama (AKA "Barry" who said he does not want to run a car company) now owns General Motors and will soon own Chrysler.
Apparently, Obama's passion for identity politics has led him to revive the naming conventions of the First Nations, as interpreted by Hollywood movies, e.g., "Dances with Wolves," "Stands with a Fist," "Barry who says he does not want to run a car company," and "Middle-Aged Paranoid with Buster Brown Hair-do."
He has now — almost single-handedly — destroyed the US auto industry. Obama must be very proud. His dictatorial power (now almost absolute) is growing exponentially and he is getting virtually everything he wants.
Women! Tinker-Toys! Thick juicy steaks!
Obama, also, now appears to be unequivocally running the US Department of Justice. The DOJ dropped a voter-intimidation lawsuit against the New Black Panthers…The only reason that currently has any viability is that Obama ordered them to do so. Bear in mind, the New Black Panthers supported Obama for POTUS. Are we on our way to becoming South Africa — or worse?
Worse than white people being ruled by the Sons of Ham??
Note: I use the term 'usurper' ("to use without authority or right; employ wrongfully" and "to commit forcible or illegal seizure of an office, power, etc.") in the truest sense, as virtually all evidence — including Obama's ongoing lawyer-blocks of any and all attempts to produce a true and original birth certificate — points to this pretender to the throne having been born in Kenya. By the way, never before has a candidate for POTUS refused to produce — when asked — an original and true birth certificate.
And never before has a candidate for President of the United States refused — when asked — to conk his hair so the ladies of the DAR wouldn't feel quite so tempted to rub his head for luck.
Then, Obama wanted the banks and all of their (actually OUR) money. He now has both the do with as he pleases and is continuing to work at bleeding us dry of the rest of it — into the future.
I never realized before, but Obama is not only the first African-American President of the United States, he's also pop culture's first successful supervillain! He's stolen more money than Auric Goldfinger, acquired more nuclear weapons than Ernst Stavro Blofeld, and raised a bigger private army than Cobra Commander! This dude kicks Sauron's ass!
Under the Obama reign, the persecution of Christians has also begun. An apparent test case in San Diego, CA disallows Christian home Bible studies without a permit! Under the USA's new Marxist regime, the First Amendment's freedom of religion is under fire. And to apparently ensure the First Amendment dies an even quicker death, Obama has appointed a "Cyber-Czar" to monitor Internet content.
First they came for the LOLCATS…
As his DHS Chief Napolitano has already warned law enforcement conservatives, pro-life, third party candidate supporters and all other "right-wing extremists" are to be considered dangerous and to be watched by police.
But not watched so closely that police might actually, oh I don't know, prevent the assassination of a womens health provider inside a church.
This is called — amongst other negative terms — Stalinism.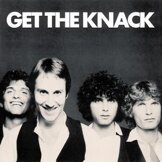 Yeah. This is pretty much "Stalinism" the same way The Knack were the "New Beatles."