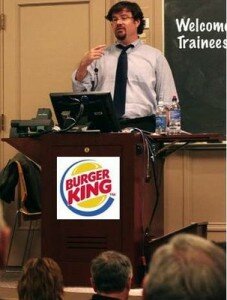 After the way the media gulped down Andrew Breitbart's recent Capricorn One-style video hoax, I was feeling a bit depressed about the state of modern journalism.  Fortunately Jonah Goldberg has devoted his latest LA Times column to setting me straight.  Turns out, things are better than ever, now that those guys like Murrow and Cronkite are dead.
"The high standards and wise judgments of people like Walter Cronkite once acted as a national immune system, zapping scandal mongers and quashing wild rumors," wrote former "green jobs czar" Van Jones in the Sunday New York Times.

This may be one of the most unintentionally hilarious lines in recent memory. Jones left the White House when his background — as an alleged 9/11 "truther" and as a self-confessed "communist" and "revolutionary" — became grist for the Fox News mill. Mainstream media mostly ignored the story until after he was fired.
How amusing that this Jones fellow — the hapless victim of a vendetta by Fox News — yearns for a day when the memory of McCarthyism was fresh enough that ordinary standards of professional judgment and editorial due diligence were sufficient to prevent newscasters and commentators from pillorying minor government officials as "avowed, self-avowed radical revolutionary communist[s]," and "convicted felon[s]."  It's almost like he thinks he didn't deserve this kind of treatment, which is rib-tickling, because if the guy had a scrap of decency, Battered Wife Syndrome would have kicked in by now.
Now Jones, with billets at Princeton and the Center for American Progress, casts himself as yet another victim, just like Shirley Sherrod, the Department of Agriculture employee fired last week after website publisher Andrew Breitbart released a misleadingly edited video of her (Breitbart, a friend, insists to me that he did not edit the video himself).
Exactly.  Who're you gonna believe?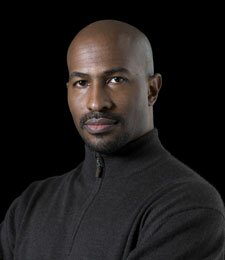 This guy, who's involved with Princeton University and the Center for American Progress, groups which are probably on the Secretary of State's list of known communist front organizations?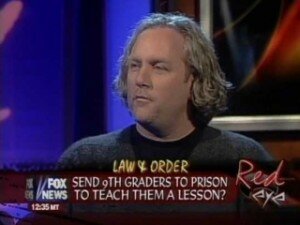 Or this guy, who "released a misleadingly edited video of [Sherrod]" after releasing a series of misleadingly edited videos (with soft core inserts) about ACORN, but who gave Jonah his word that he doesn't know how to use iMovie?  Well, if you're a high profile pundit and author writing for one of the nation's great newspapers, you're faced with a profound moral and professional dilemma, unless you're Jonah Goldberg, in which case you can just write whatever.  Besides, Breitbart looks exactly like the guy who sold us pot in high school, so it's probably wise to stay on his good side just in case the Marijuana Legalization Initiative doesn't pass in November.
You've just got to love Jones — a former member of STORM (Standing Together to Organize a Revolutionary Movement), a Mao-influenced organization with a "commitment to the fundamental principles of Marxism-Leninism" — giving Cronkite, the dashboard saint of bourgeois America, his props as a linchpin of American democracy. Yes, yes, Jones says he's no longer the Red radical he says he was, say, a decade ago. But still: Come on.
That's like David Horowitz, a self-confessed "red diaper baby" saying he's no longer a Red radical, when clearly, beneath his sober charcoal gray suit, he still has the diaper rash.  Which is red.  But still.  Really.  Clap on.
I must say, I find such nonsense exhilarating and exasperating.
Coming from Jonah, that sounds less like a critique of modern journalism and more like a report on his experiments in auto-erotic asphyxiation.
(more…)