Update: Okay, it turns out that today, December 21 is actually DH's birthday. My apologies for the screw-up, and hey, let's keep the party going!
Today is the natal anniversary of the Hoosier Sage, who for my money is in a dead heat with Roy Edroso for Web's Best Wordsmith (making them a kind of Alias Worthsmith and Jones). Mr. Riley has been kind enough to favor World O' Crap with his comments going back to the old Salon blog days, and has demonstrated, besides his obvious literary gifts, a flair for gastronomy, oenophilia, and history. He also, as s.z. once remarked, seems to know a lot about heroin.
Before we go any further, I must discharge an unpleasant duty: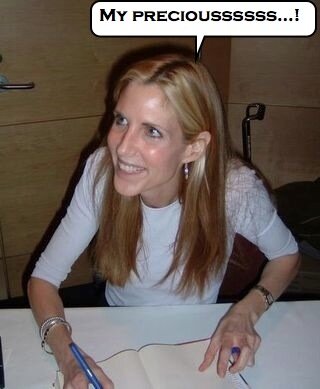 Ann Coulter prepares to launch herself across the table toward a fan whom she suspects of possessing the One Ring.
In addition to Mr. Riley, other literary luminaries who burst from the forehead of Zeus on this date include:
Hortense Calisher, novelist.
Dick Wolf, creator of some sort of self-replicating virus that infects cable television.
Jean Racine, who I didn't bother to research, but I assume is from Wisconsin, and probably wrote the tragedy, Les Fromagers.
Andrei Codrescu, Romanian-born U.S. poet and professor whose literary journal, Exquisite Corpse, published the first excerpts from Better Living Through Bad Movies. (It's true. You could look it up.)
Tom Gries, who fans of Mystery Science Theater 3000 (such as Mr. Riley) will remember as the screenwriter of the Season 2 classic King Dinosaur.
Now, before I go, I should probably administer the antidote: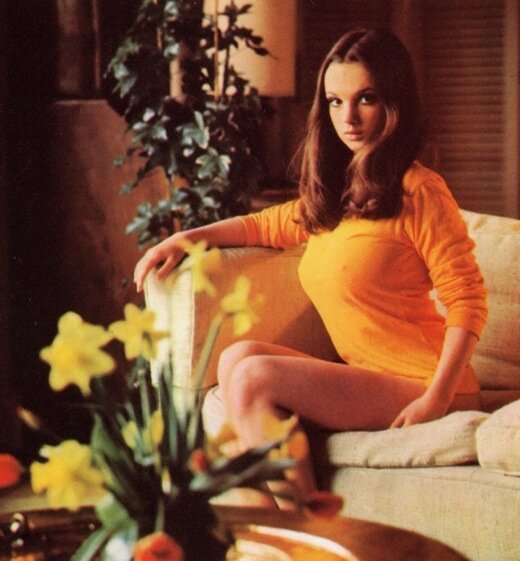 Happy birthday, Doghouse! Thanks for classing the joint up these many years; and here's to many more.