….of the audiences' patience.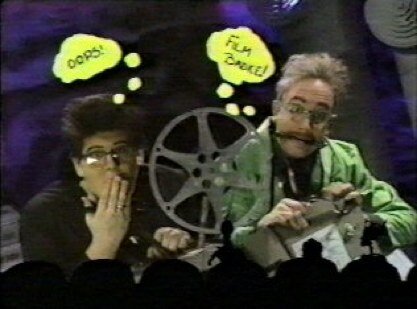 I want to apologize for the interruptions we've been experiencing. Yesterday we allowed ourselves to be bullied by our hosting service into upgrading the back end of the site, even though it's been working reasonably well for the past four years. But they insisted that the WordPress blogging software we've been using since 2006 is so obsolete that it's become almost impossible for their technicians to find the appropriate punch cards made of papyrus.
And as most of yesterday and well into the evening was consumed with thoughts that "technical support" is actually a synonym for "assisted suicide," we haven't really had a chance to post anything fresh today. I guess we're lucky that any of the archives survived at all, although what did seems to include a lot of collateral damage — broken links, missing photos, absent posts — so we ask for your forbearance while we try to sort this mess out.
In the meantime, I am reminded of the wisdom of Steve McQueen in his last film, Hunter, when he lamented that, "New things are no good."