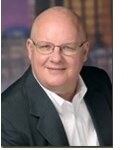 First, I'd just like to admit that I'm a little embarrassed at having forgotten about Dr. Jack Wheeler's previous appearance on Wo'C.  True, s.z. has covered hundreds of different wingnuts since starting the blog in 2003, but I should have done a bit more due diligence with the Google.  My only defense is that, at the time I was working on the post, I only had 24¢ on me, and with Dr. Jack you never know when you're going to run into a billable insight.
Speaking of selling crazy by the gross, WorldNetDaily has been going through the wingnuts lately like an adolescent boy with a box of tissues and a broadband internet connection, and today it brings us yet another new face, Mark Crutcher, "president of Life Dynamics Incorporated of Denton, Texas," an "anti-abortion pro-life organization."  (I'm glad he cleared that up, because if I'd had to guess, I would have said Life Dynamics was that company that made the Shake Weight®.)
Instead, the Li-Dynamos, as I like to pretend they call themselves, "fight to…end legal abortion and return the right to life to unborn babies from the moment of conception. Our motto is, 'Pro-Life: without compromise, without exception, without apology.'"  So like most anti-choice groups, Mark wants to go spelunking in your vagina and dust your uterus for zygotes, but unlike his colleagues, he's a little pushy about it.
Mark's organization (which seems to consist basically of Mark, since his website doesn't mention any other staff, and the About Us button links to his bio alone, but the whole site is kind of confusingly laid out, and I admit I spent only a few minutes there because I suddenly noticed we were out of calamine lotion and Febreze) employs the usual anti-choice tropes — sections include Women Killed by Abortion, Black Genocide, Baby Body Parts for Sale, and Death Camps.  But Mark has a couple of fresh gimmicks up his sleeve…
Besides inciting people to sue abortion providers for malpractice, he boasts a unique "Direct Mail Program" in which he sends weirdly insulting brochures to medical students and doctors:
Being an abortionist is a miserable life. The medical profession has never accepted abortion as a respectable part of mainstream medicine and even those people who call themselves pro-choice still see abortionists as the scum of the earth.
And, being scum, they are naturally susceptible to junk mail.
There is nothing that the abortion industry can do that will convince the medical community that abortionists are anything other than society's washouts and losers, because that is what they are. However, many on the pro-life side don't even realize how medically inept abortionists tend to be…[O]pen your eyes to the danger abortion presents to women and just how often women suffer sexual assaults, permanent injuries, and even death at the hands of abortionists.
My sister-in-law's pregnancy triggered a condition which hospitalized and nearly killed her, but fortunately she didn't have an abortion, because the abortionist would have touched her lady parts.
But while his poison pen industry is fascinating, "Mark is probably best known for his bold undercover operations that have exposed shocking and even illegal activities inside the abortion industry."
Now, Life Dynamics Incorporated is necessarily vague on just what these operations were, or exactly how Mark went undercover, but I assume that he was clever enough to exploit his resemblance to Wooly Willy.  Thus, with nothing more than a magnet and some iron filings, he could change his appearance at a moment's notice.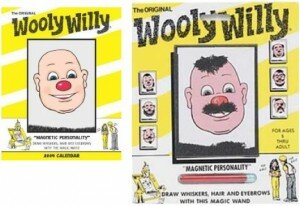 In addition to going undercover at abortion clinics, posing as a large, third trimester fetus, Mark also works the language beat like a latter day William Safire.
[Pro-Choice advocates] label abortion as 'reproductive health care' despite the biological reality that by the time abortion is a consideration, reproduction has already taken place.
Exactly!  As soon as conception occurs, the woman could just tweeze that little multicellular slacker out of her vagina and make it go get a job somewhere instead of mooching off her for nine months.  But these Gen X parents today, they just baby their embryos.
Okay, enough foreplay.  Let's take a squint at Mark's contribution to WND.
Let's see if I've got this straight.
The odds are against it, but sure, I'll play.
First, the country elects a godless Marxist as president.
It's rare you hear that needle-scratching-across-the-record-grooves sound in the very first sentence.
Second, in order to ram through one of his pet socialist projects, this moral degenerate stands in front of the American people and solemnly promises that his government-run health-care system will not pay for abortions.
Abortions are like sex: we all want to get us some, but it's a point of pride to say we've never paid for it.
Third, less than four months later, government funding of abortions is discovered to be already in place in at least two states.
As Terry K. at ConWebBlog points out, that's kind of a lie, but I hesitate to interrupt Mark when he's on a roll.
To put it succinctly, Comrade Obama was lying through his blood-stained teeth.
If I had a chance to talk to the President, I guess the one thing I'd most want to tell him is, "if you're going to devour fetuses just before a press conference, always make sure to keep a packet of Crest 3-D Whitestrips in your pocket."
Oh, and "watch out for snakes."
Of course, this is precisely what those of us in the pro-life movement were saying all along, only to be ridiculed and dismissed by the abortion-lobby stooges who dominate the media.
Have you noticed that almost all women love the Abortion-Lobby Stooges, but men don't seem to find them funny at all?
That is where America is today. The Obama administration is shoving down our throats a bitter foretaste of what life is like under the rule of jack-booted Marxists.
I originally read that as "shoving down our throats a bitter foreskin," but this probably says more about me than about Mark.